Things you should know about Lynyrd Skynyrd
The Tri-guitar approach of Lynyrd Skynyrd and raw working-class mindset made the band famous during the 1970s Southern rock boom.
History
Lynyrd Skynyrd is a Jacksonville, Florida-based American rock band consisting of lead vocalist Ronnie Van Zant, guitarists Gary Rossington and Allen Collins, bass guitarist Larry Junstrom, and drummer Bob Burns, who founded My Backyard in 1964. Before settling on "Lynyrd Skynyrd" in 1969, the band spent five years performing tiny venues under numerous labels and with many composition changes.
Challenges faced by the band
During the band's early years, Lynard Skynyrd faced a number of difficulties. Many members were forced to leave the band due to health difficulties or other factors. However, the band's worst experience came in 1977, when the band was at its peak. On October 20, 1977, the band was on their way back from performing at Greenville Memorial Auditorium in Greenville, South Carolina, when their plane's fuel ran out, and it crashed between the woods. Unfortunately, Ronnie Van Zant and Steve Gaines were killed on the spot, along with backup vocalist Cassie Gaines, the assistant road manager, and the two pilots. Other members, including the tour manager and other staff members, were injured but survived. Following this incident, the band ceased performing and would only perform on rare occasions.
Finally, the Surviving members reformed in 1987, with Johnny Van Zant, Van Zant's younger brother, singing lead. A number of country performers, like Travis Tritt, welcomed the new Skynyrd.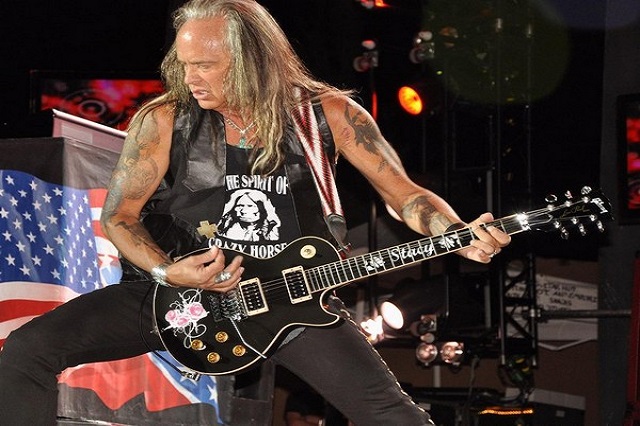 Success in music
The band's debut album, Pronounced Leh-Nerd Skin-Nerd, was released in 1973. With its dynamic interaction of three lead guitars, "Free Bird," a tribute to the late Duane Allman of the Allman Brothers Band, became an instant hit. At the same time, "Sweet Home Alabama," a rebuttal to Neil Young's disdainful "Southern Man," initiated Second Helping (1974) and defined the band as a Southern rock forefront in the process.
After the deaths of the band's three original members in 1977, the album Street Survivors went platinum and peaked at No. 5 on the Billboard 200.
Band's Achievements
A ranking of the 100 greatest artists of all time by Rolling Stone put the band No. 95.
Rock and Roll Hall of Fame winners Lynard Skynyrd were announced in November of 2005.
As of 2010, another country tribute, Sweet Home Alabama – The Country Music Tribute to Lynyrd Skynyrd, had been produced, with Jay Joyce as the primary producer.
On April 4, 2017, a biopic film project was officially unveiled. Street Survivors: The True Story of the Lynyrd Skynyrd Plane Crash was released in June 2020.
A documentary called "If I Leave Here Tomorrow" by Stephen Kijak premiered at South by Southwest in Austin, Texas, on March 13, 2018.
Follow Lynyrd Skynyrd
To know more about them, you can visit their official website. Follow them and know about the band's recent update, tours and albums.